Client Feedback of Tilly's Tarot Card Readings Online
Please take a little time to read just some of the feedback I have received from my Tarot Card Readings online.
"I recently purchased the Soulmate and Calendar Spread from Tilly. This was a choice I debated for a few minutes. All I kept thinking about was fear. Fear that I would get a reading just full of card meanings that I could look up myself on the internet. However, when I received the report of my readings, I saw how those minutes of fear were unnecessary. I can understand how scary it can be to purchase something online from someone you don't know and have to trust them to look into your life to find meaning and clarity for you but, once you take the step with Tilly you won't be disappointed. I had NO intentions of ordering a reading the night I did from Tilly. I came upon her site "accidentally."
"After I purchase the reading, the next day I read more on Tilly's site about her background and why she was so attached to this profession. Her life story of pain and victory confirmed for me that this baby face young lady loved…LOVED her profession. Also, that the healed wounds of her life gave her such conviction that the TAROT WORKS!!!!! having used the cards in her own life. Don't test her just be specific with what you REALLY want to know, and you will see that her reading will get to the heart of the matter. Tilly cares. She really CARES about your reading. Each one is personalized for you, she mentions your name though out the predictions in the report and you feel like she is your friend like… she is right there. No matter what negativity you may think might come up she will not use fear tactics to control you. Some readers do this. Tilly is positive uplifting, truthful, with love."
"She is open to you questions and never seems burdened by your inquires and is confident in her readings. Tilly is a rare gem among readers and a real person who truly desires to help you heal through the use of the tarot. Her predictions for some reason I believe will come true. I didn't hear all I wanted but I know through her predictions that I will get more than I ever hoped for. I just have a feeling that her prediction will prove accurate. And, I plan on doing my part to make them come true.
Thank you Tilly."
Tilly has been helping me and my family a lot and Tilly as always make our head and mind clearer . Highly recommend .
Definately will always comeback to Tilly .. thank you so much Tilly...
Dear Tilly,
As someone with no confidence I had tried all the medical solutions available on the US market.  They just made me feel worse and more and more down to the point I felt I just wanted to end it all.  I began my day with a cocktail of drugs just to get out of bed and then after a while I just didn't want to get up anymore. 
I began to search the Internet yet again for more answers and came across the website.  At first I was sceptical but saw Tilly had a great background of credentials and experience.  I bought a calendar reading to see if my life was going to improve at all.  I also bought a reading on my past to see if she could identify with who I am and what is actually happening in my life.  I couldn't believe the results.  She was absolutely spot on about my health, depression, eating disorder and why it had happened. 
The calendar spread said I was going to pull myself out of this time by meeting someone who will comfort and give me the support I so need.  Living on my own without any family I began to question Tilly again thinking I just don't know anyone who would do that.  Sure enough a month later I met 'Cameron'.  We met online and to my surprise and what Tilly described as a 'wild coincidence', we lived only two blocks away from each other!  He was going through the same thing as me and not only did I receive much needed support from him but I helped him too.  We are together now and I feel I have truly found my Soul Mate.  Tilly said this would happen and being in my state of mind during this time found it impossible to believe! 
She has turned my life around, I am a new person and have already lost a lot of weight without even trying.  I am off medication and feel a new surge of energy within me.  Thank you thank you so much Tilly … you are truly gifted and I recommend you to everyone I meet.  xXxXxX (Wishes to Remain Anonymous)
I always use Tilly for my readings she is so talented. I have had many readings done by Tilly now and have found her readings to be spot on and very well presented, so far 2 predictions have come true.
I have used this lovely lady over and over again to help me and clarify things for through my difficult times that I am going through at the moment. She has been startlingly accurate anywhere between a couple of weeks in advance to a couple of months for predications that she has made for me which I found scary. All I need now is the confidence to carry out the final thing I need to do to make my life better. Thank you Tilly. Thank you. (F)
Tilly is an amazing reader..i've used a few times now and am always pleased with my reading and the way she handles it. Every reading has come true. I highly recommend anyone reading this considering a reading by Tilly to have one.
This Lady is Fab,
Used Tilly for am lot readings and one by one they are coming true.
A lovely Lady and would highly recommend Tilly
THANK YOU FOR YOUR WONDERFUL AND BEAUTIFUL READING!
Dear Tilly,
What can I say! When I contacted you last April, I was in a desperate mess. I didn't know where to turn at the time.  Fate led me to you.  I was in an unhappylong-term relationship at the time I contacted you. I had a chance meeting with a guy I knew from school (who I hadn't seen for over 20yrs)a few months before and couldn't stop thinking about him.  I honestly thought I'd never bump into him again. I wanted to know if you could see us meeting up and maybe starting a relationship of our own.
You talked about my past, present and future in this reading. With my past you said you could see me playing with three girls, all with different coloured eyes, that I would reunite with these girls and that they are connected to this guy from the past that I like.  Most people would say yeah, yeah that's going to be obvious when you're at school to have a group of friends like this. But- you then went on to say that I would have a reunion with these girls...  To be honest Tilly, I really didn't pay much attention to what was written for me here at the time because it wasn't important to me at the time- I was just interested about finding out about this guy from my past.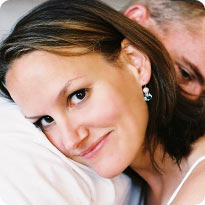 It only occurred to me a few weeks ago when I re-read this reading that I have in fact become friends with these girls and yes they all do have different coloured eyes andshare a connectionwith thisguy from the past because we went to the same school.

With my present reading- Queen of cups, you described me well.  I am a practical businesswoman (window dresser) and I do enjoy caring for other people. I see myself as the very motherly type.  I like to look after people by cooking for them and listening to their problems and being sympathetic, a shoulder to cry on etc.

You said that my love was fading for my partner, which it did and he has now gone.

You felt that I would get involved with someone new, job related. That earning money wouldn't be thereason for working overtime- the reason would be because I wanted to spend time with a guy I'm working with... This is yet to happen… Unless it means me helping out in another field of work and not the job I'm actually doing... I could see this happening in the not so distant future.. I'll explain.   It was regarding meeting a man at work and that I would be working overtime.  Not for the money but so I could be with him.  The guy from school has out of work interests.  He has a Working dog, ferrets and a Hawk.  I might be offered to ask to help out in these areas in the future.

You said, not to come across too eager to this man and he would be falling at my feet.
You said you could see me travelling with this man and that this man was unsure of himself.  He had been hurt in the past and was not willing to show his feelings and that it would be hard to get him to notice me. He was waiting for me.
You said he would contact me by phone/email when things started to properly crumble between my partner and me.  You could seeus meetingand that it would be a complete surprise to me.  You said that we would meet by water during a waxing moon.
All the above was relevant, here is my story now…
When I contacted you last April, I had already sent an email to the guy I liked from school.  In fact I'd already sent two, over a two-month period, with no reply.
After I read your reading, I sent him another one, just asking if he was ok and what I'd been doing and that shortly I'd be going on holiday.

The day after I got back from holiday, I realised things hadn't sorted themselves out between my partner and me and we discussed separating.  That dayI checked my emails. OMG! I thought, I can't believe it. My friend from schoolhad sent me an email.  A very nice one too.

We emailed each other every week.  Bearing in mind I was still with my partner then, the relationship was hanging on a thread, until one day, I asked him to leave which he did.  I grew close to my new long lost friend thro emails.  We talked about everything. He knew I had problems with my relationship. He had split from someone and was still very hurt at the time.

I was surprised whenhe asked if I fancied meeting up to take his dog for a walk.
With me not being able to drive and living in the city and him livingin the countryside seemed a bit awkward. I offered to get a taxi down to his but he offered to pick me up, so I agreed.  I left it to him where to go, we parked up in a field next to a river.  Guess what, it was a during a waxing moon too (as you predicted).  As the months have passed, we have built up a good friendship with this man ...His scars are healing and he's helped mine to healtoo.  He's helped me remember who I was and who I am..

We travel in to the countryside quite a lot for walks and meals. He makes me feel like a different person to what I was a year ago.  We haven't got to holding hands stage just yet, he seems scared to get involved and doesn't know how to react when I give him a kiss on the cheek goodbye when we've been out. I know he likes me though, I feel that he's just unsure of himself.
So the next chapter is still left to unfold but I feel so much more optimistic and positive about where my life is going.  I treat my ex partner with respect and didn't do anything deceitful I thought.  Although I did find out that my ex partner fell into the arms of another woman who he'd been seeing before we broke up!

Thanks again for the reading Tilly. You really did give me hope and now I'm living it... Kind regards (Wishes to Remain Anonymous) xx
This beautiful lady holds the answer!Truely gifted psychic,thx Tilly referred ux
Wonderfully gifted young woman!! Would recommend her to anyone.
You are Great Thank You So Much! Best Wishes A+A+A+ Love the Reading!
fantastic, beautiful reading. thank you so much
Hi Tilly Thank You! You are WONDERFUL GOD BLESS
"So thank you so, so much for your words...I can't believe that they actually came true only a few days later!! Now that's something to add to your website feedback!!! Thank you again Tilly (I really can't say `thank you` enough xx)" (Susie)
"Not being that familiar with tarot, I was impressed by the accuracy of Tilly's first reading with me. I felt instinctively she wasn't telling me what I wanted to hear and what she did brought me great comfort." (Sarah, London)
"I've had four readings with Tilly and each one was fabulous. All were insightful and very helpful. I highly recommend Tilly! I can't thank her enough for the positive energy she has given me with her gift." (Monica)
"I wanted to say thank you so much from the bottom of my heart. As i started to read the reading I had to step back and have a cry I don't know why it just happened but after this cry the dark gloominess that seemed to surround me vanished :) After reading the rest a lot of the information I related to and just to let you know it was spot on. Thank you so so much for giving me strength to battle on and go on another day where there was sadness and loneliness its now happiness and peace with self. I m of to start my change of a new me tomorrow booked in at hairdressers also started clearing out the old. Thank you so much Tilly no doubt i'll be back in future for further readings ill follow up and stay in touch on how I get on take care xx" (Dawn)
"HiTilly,
Thank you so much for all your help and guidance.
Tilly has a great talent, I would definitely recommend having a reading done by her.
I am a repeat customer, Ihave found Tilly's reading to be very accurate and down to the point.
Tilly has been very helpful and is more thank happy to help with any questions.
She iswonderful lady with a heart of gold. The readings are presented wonderfully.
I simply cannot thank Tilly enough for all her help and prompt readings.
Love Kiran x"
"Amazing insight, everything was relevant and made sense. Many thanks."
"Such a GIFTED INTUITIVE tarot reader try her!!"
"Genuine reading, made with care, attention and respect. Thank you Tilly! "
"Just lovely. Thank you. So professional and well written. GREAT INSIGHT too"
"VERY BEAUTIFUL DETAILED READING FROM A LOVELY GIFTED LADY THANK YOU"
"2nd reading with Tilly, am very happy - def use again, very accurate, quick too"
"Amazing reading, Very prompt, presented wonderfully, Definitely recommended"
"was very good and very true"
"Dear Tilly, your reading for me was just incredible. Accurate and sensitive to issues around me and the question I gave you. I was just blown away at the professional presentation and the loving kindness with which you put things. You have moved me very much, given food for thought and hope for the future. Your work is personal and clearly inspired by spirit. I have greatly benefited from your gifted insights. Bless you so much. (MT London)"
"SPOT ON AND VERY ACCURATE AS USUAL I REALLY DO RECOMMEND HER, SHE'S BRILLIANT! x"
"Excellent, accurate reading, thank you once again!"
"hi I found Tilly website online she gave a 6 card reading and i can honestly she gave the most true answers 2 my questions she has a strong ability 2 help people with question that you can not answer your self she is an amazing person thanku tilly (Kerry)"
"Brilliant again ! She never fails to impress me."
"Thank you so much Tilly, as always you have helped me to view my problem clearly"
"lovely lady was spot on will be back again would highly recommend xxxxxxx"
"At the moment I have had 4 tarot readings from Tilly, three for a pet and one for myself. Every reading was delivered within 24 hours and I can say that every Past and Present were spot on. I was surprised by the personal touch she put in the readings. They were detailed and it was noticeable that they were made with care, respect and attention. The readings were given with a photo of the cards she used and came in a nice design. Whenever you want a tarot reading, I'd like to recommend Tilly." (Manda)
"Astounding beautiful reading from a very gifted lady give Tilly a try!! xx"
"A beautifully presented reading of mymuch loved dog , I am very happy and extremely pleased with it. The idea of incorporatinghis photos into it, makes it very personal and special to me. Something I can keep and reflect upon. Highly recommended Thank you so much Tilly"
"Great Reading Tilly!!!! Many thanks!!!!!"
"Very accurate reading. Highly recommend"
"Thank you for a very interesting reading!
When I did my own cards … I got similar things about a new relationship so it is nice to see your reading re-iterating that!
Funnily enough I have since found out that the guy I told you about from school now has a beard!!! However, I also found out that he IS married!"
"Another very accurate reading. Thank you x"
"Thanks Tilly, I've told all my friends about your readings - I never usually use the same reader twice, but you are really accurate."
'Amazing Lady, Superb Packaging-An Angel on earth. Out of this world real. Accurate'
"Great reading! Am impressed about what you've told. by Dmitri"
"Accurate reading presented in a very beautiful way. Will definitely use again"
'Just lovely. Thank you. So professional and well written. GREAT INSIGHT too'
Dear Tilly,
I joined Tilly Tarot a couple of weeks ago, I have not as yet had a reading as such but I did follow some of Tilly's advice. The October news page contained recommendations for increasing your cash flow through Tarot.

I read through the instructions very carefully, I selected my High Priestess card and put her on my bedroom windowsill on the 14th of October when the moon was full .The very next day I won £10 on the National lottery, found a £5 note in an old handbag and received a cheque for £50 from a winning number on my premium bonds. I have to say I am very pleased with my little windfalls…Thank you Tilly for your Tarot advice. I look forward to Novembers Full moon!

Update!
Hi Tilly, me again, Sandra Oliver...I have won another £10 onSaturdays nationallottery! This is really great ...I am so looking forward to November's Full moon.
'Genuine reading, made with care, attention and respect. Thank you Tilly!'
'Beautifully produced, accurate & very insightful reading. Really uplifting too.'
'xxx SPOT ON WITH EVERYTHING BEST READING ... I'VE HAD THANK YOU SO MUCH xxx'
'Very pleased with reading, Spot on with everything, very indepth.'
'Thanks so much. Very nice lady and again it helps me a lot to make decision'
'THANKYOU..wonderful reading..rings true ALREADY...100% Recommend. Superb Package.'
'Incredibly accurate, recommended.'
'Great reading! Am impressed about what you've told about past + present.'
'Thank you very much for the great reading. Spot on!'
'Great reading, very honest. really happy with reading, thanks so much.'
'Just lovely. Thank you. So professional and well written. GREAT INSIGHT too.'
'A beautiful, well presented reading. thank you. highly recommended.'
'that was a beautiful reading it lifted my spirits definitely recommend excellent.'
'Arrived within 24hrs, beautifully presented and personal. Thank you.'
'Thank you its put my mind at rest. great reading.'
'That was awesome. I'm very pleased with my reading. Thanks!!'
UK law states that readings are for entertainment purposes only. The reading may contain advice or guidance. No responsibility will be taken by the reader for any decision or choice made as a result of the session. You also must be 18 years of age. - Please read the Terms & Conditions and Privacy Policy | Design by Tilly Tarot© Copyright 2008 - 2021|