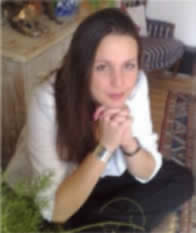 THANK YOU FOR VISITING THE ABOUT ME PAGE OF TILLYTAROT.COM!
FOUNDER / CREATER / BLOGGER OF TILLYTAROT.COM
INTUITIVE TAROT READER WITH 30 YEARS EXPERIENCE
AS SEEN IN NATIONAL MAGAZINES
SOUL & SPIRIT AND HIGH SPIRIT MAGAZINE
"So thank you so, so much for your words...I can't believe that they actually came true only a few days later!!   Thank you again Tilly (I really can't say `thank you enough xx)"
(Susie) - Read More Feedback
This page is all about me, Tilly Tarot and my experience over the many years of Tarot Reading. I really wanted to incorporate my true beliefs and interests by helping people without charging the earth. By giving up a little time during the day to glimpse into the future at someone else's life is truly an insightful and rewarding experience that is like nothing else on earth. With now regular returning customers all over the world from New York to Australia, Japan, Spain I hope to make a positive difference to absolutely everyone that I connect with.
I wish to provide you with the most honest and open tarot reading that I can so you can plan for anything that comes along in your life. Thank you for reading this page about me and I look forward to connecting with you during the personal Psychic Tarot Card Reading. Please find below a list of my professional memberships and experience as seen in National Magazines.
Tilly Tarot's Professional Memberships
Tarot Association of the British Isles, Spiritual Workers Association, Tarot Professionals
Tilly is also an Ethical Certified Practitioner as certified by Indie Shaman
Intuitive, naturally gifted Tarot Card Reader.
Columnist for Tarot Publications.
Featured in Many National Magazines
Published Author on Tarot
FEATURES AND PUBLICITY

New Article added 2013

Soul and Spirit Magazine True Life Book - July 2010

High Spirit Magazine - April 2009

South and Spirit Magazine - April 2009

High Spirit Magazine - December Issue and April 2008

Columnist & Writer for The World Tarot Annual 2009

Feature Column in the December Issue of Tarot World Magazine 2008 'Origins of Tarot'

'The Queens of Tarot' an article by Tilly featured on the Aeclectic Tarot Website

'The Hanged Man: Acceptance of Fate' an article by Tilly featured on the Aeclectic Tarot Website